Dr Michael Arnheim (or "Doctor Mike", as he is commonly known) is a practising London Barrister and Sometime Fellow of St John's College, Cambridge.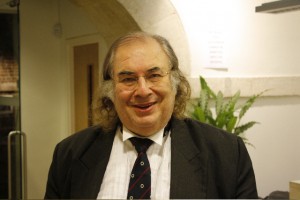 He has written 18 books to date,  including The Handbook of Human Rights Law, Principles of the Common Law and The US Constitution for Dummies.  Two books are in the press at the moment: THE GOD BOOK, which was published on 1 October 2015, and TWO MODELS OF GOVERNMENT, which is due to be published on 1 March 2016.
Michael Arnheim started life in South Africa as a member of the "Quiz Kids" team of five capped and gowned teenagers, who were something of a national institution on South Africa's Springbok Radio.  Entering Johannesburg's Witwatersrand University at the age of 16, he took a first-class B.A. in History and Classics at the age of 19, first-class Honours at 20 and an M.A. with distinction at the age of 21.
He then went up to St John's College Cambridge on a scholarship, where he was awarded a Ph.D. in record time, which was published by the Oxford University Press.   He was subsequently elected a Fellow of St John's College, where he continued to do research and teach Classics, especially Ancient History.
At the age of 31 he was appointed a full Professor and Head of the Department of Classics back at his old university in South Africa.  After some years in that position he returned to Britain, where he was called to the Bar by Lincoln's Inn in 1988 and continues to practice as a London Barrister.